Barbaro paintings at auction.
Posted on
Further to my blog of June 14 2013 relating to the offering of Barbaro watercolour - possibly Amy Barbaro, note that Canterbury Auction Galleries are re-offering the study "Shoulder length portrait of a woman possibly the artist's wife Amy Barbaro signed G. Barbaro" on 6th August 2013 with a revised estimate of £300-£400.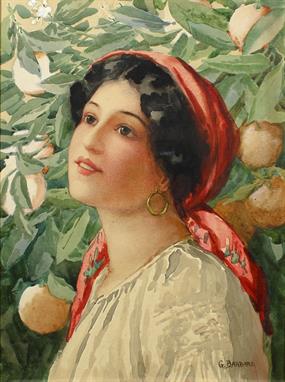 Compare the above study with the following thought to be an image of Amy in her younger years :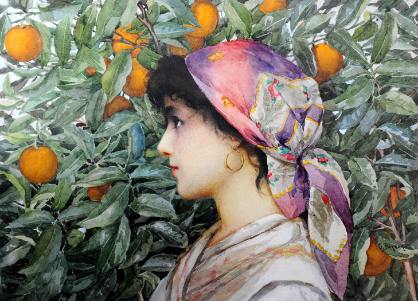 More details at the following link : Giovanni Barbaro 3
Image courtesy of Clerkenwell Fine Arts.