Barbaro Street Scenes
Posted on
Further to my posted dated 26.07.2013 relating to the Barbaro Street scenes at auction, here are more details :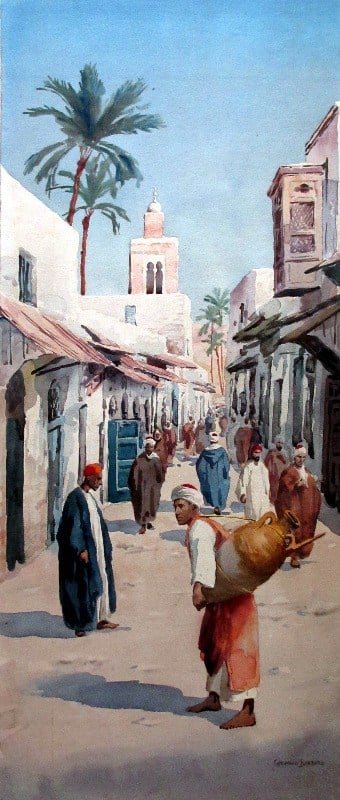 Egyptian Street Scene with Water-carrier, watercolour on paper pasted to acid board, signed Giovanni Barbaro, c1900.
Dimensions : Image : 728mm x 318mm.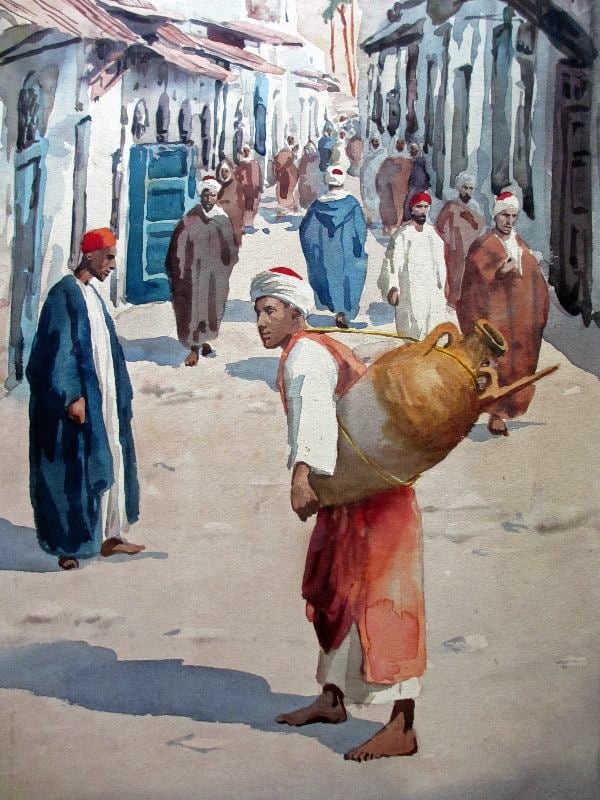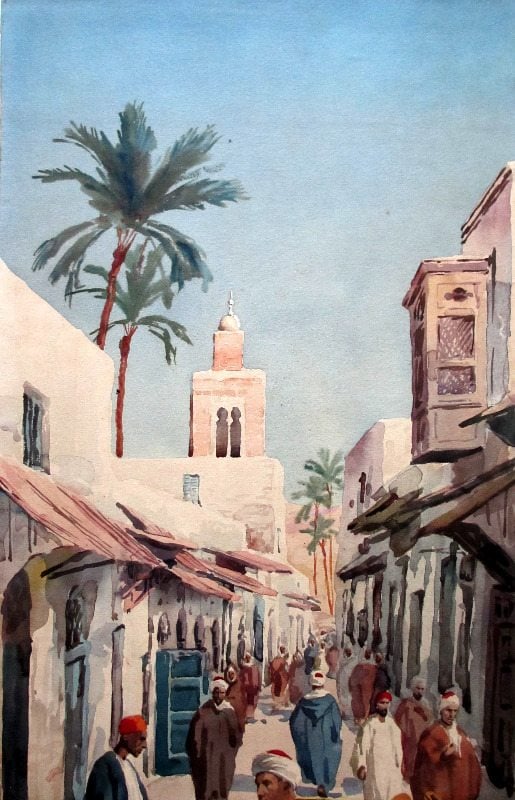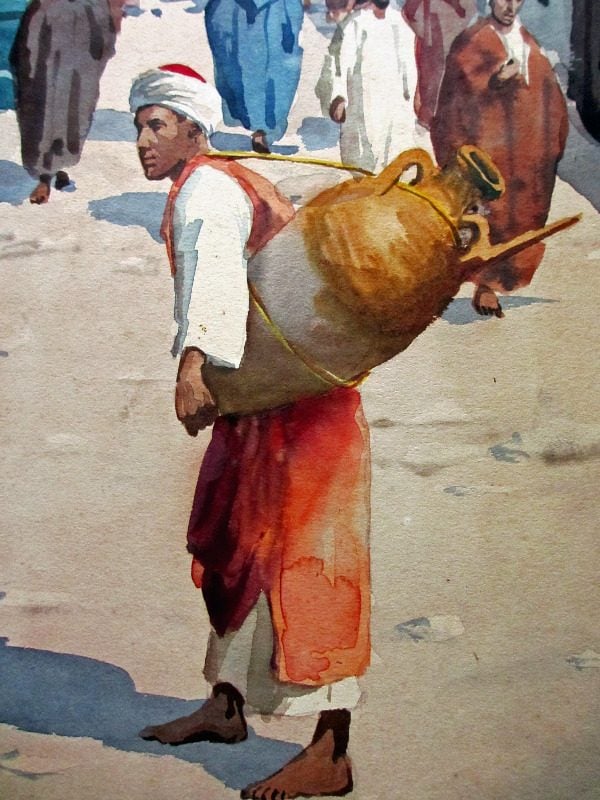 The Water-carrier in detail.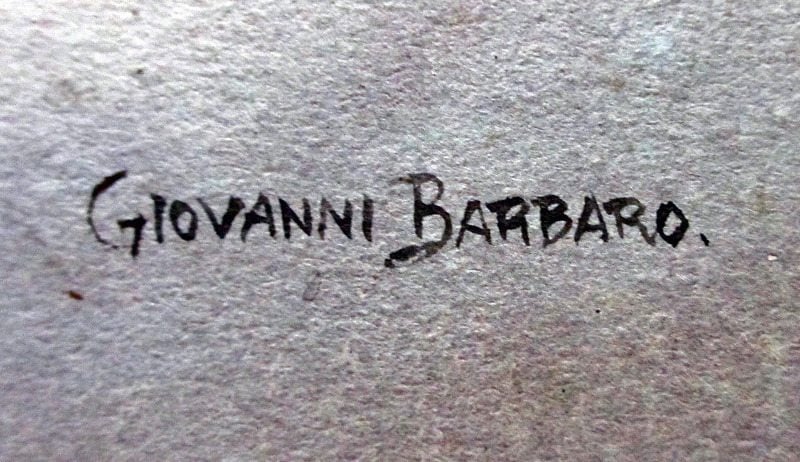 Note that the above painting has been removed from the frame for restoration as there was considerable fungal growth on the inside of the glass which can be seen in the original auction house image. Luckily the painting has not been affected. The original frame will be retained as it is period and in quite good condition. Will add an internal separator to prevent contact between the painting and the glass.