Variation on a familiar study.
Posted on
An interesting variation of the well-known Barbaro study of "In an Orange Grove" has come to light thanks to the contact made by Peter Webb in Brittany, France. The watercolour on paper depicts the same model but set against a background of flowering cherries. There are subtle variations to the profile but it is without doubt the same subject as seen in many Barbaro female studies. View the images below :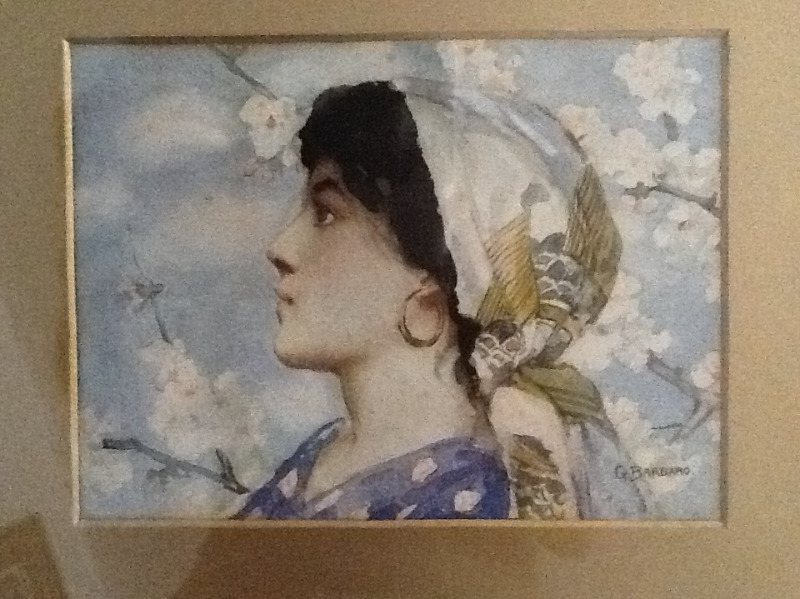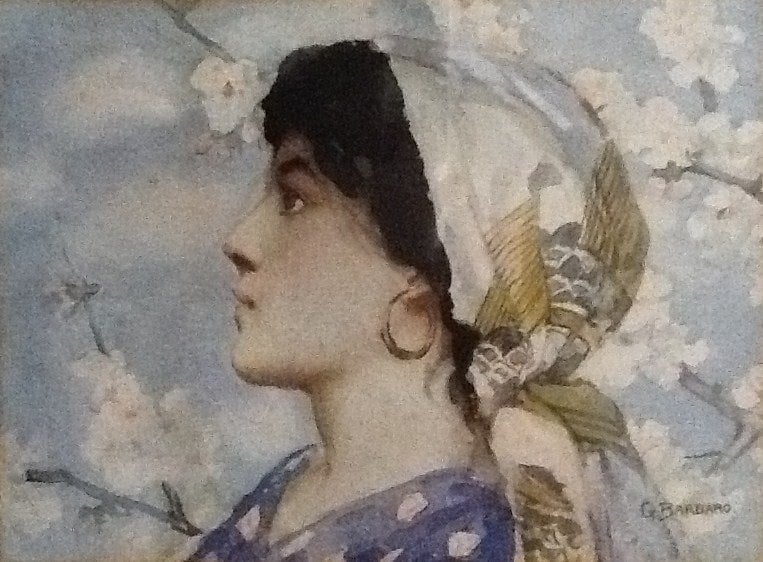 The dimensions of the painting are unusual for Barbaro at 172mm x 228mm but it's possible the painting may have been trimmed at the top or lh side. Interesting to note the signature is G. Barbaro.
The painting was purchased by the owner's mother at a house clearance in the 1950's for £5.- including another print.
Thanks to Peter Webb for making contact and sharing this interesting painting.
Please go to this link for more details : Giovanni Barbaro 3