Barbaro, 3 camels at auction
Posted on
Further to my post 19th Feb 2014 regarding the forthcoming watercolour study of 3 camels and riders, here is a more detailed view of the work :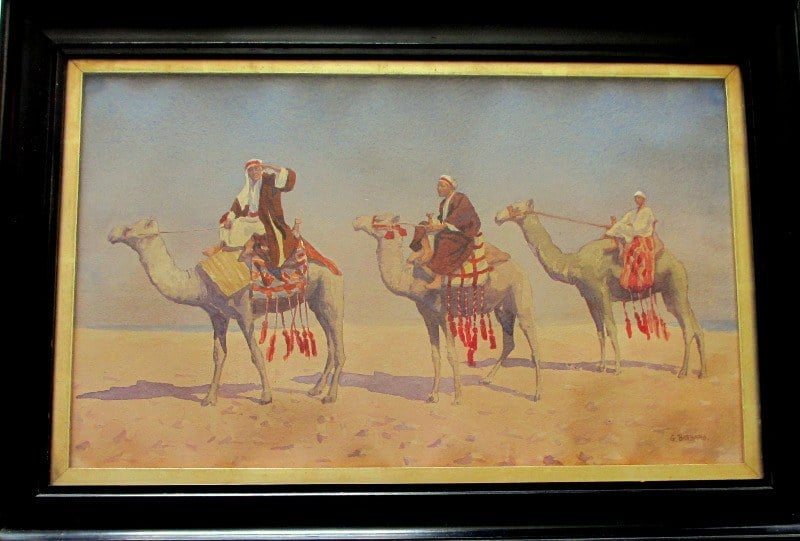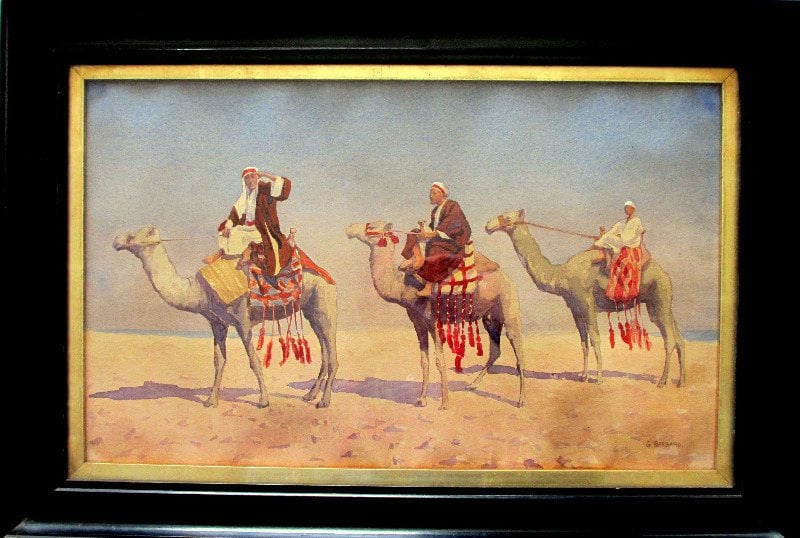 Dimensions : Image 290mm x 480mm. Period ebonized frame, 410mm x 600mm. Good condition. Signed G. Barbaro.
Could this leading rider actually be Giovanni Barbaro? I think it is - compare to the leading character on Giovanni Barbaro 1. If any relatives of Barbaro read this please contact and forward any photographs.